Get A Cash Offer For Your Home- Sell The Fast & Easy Way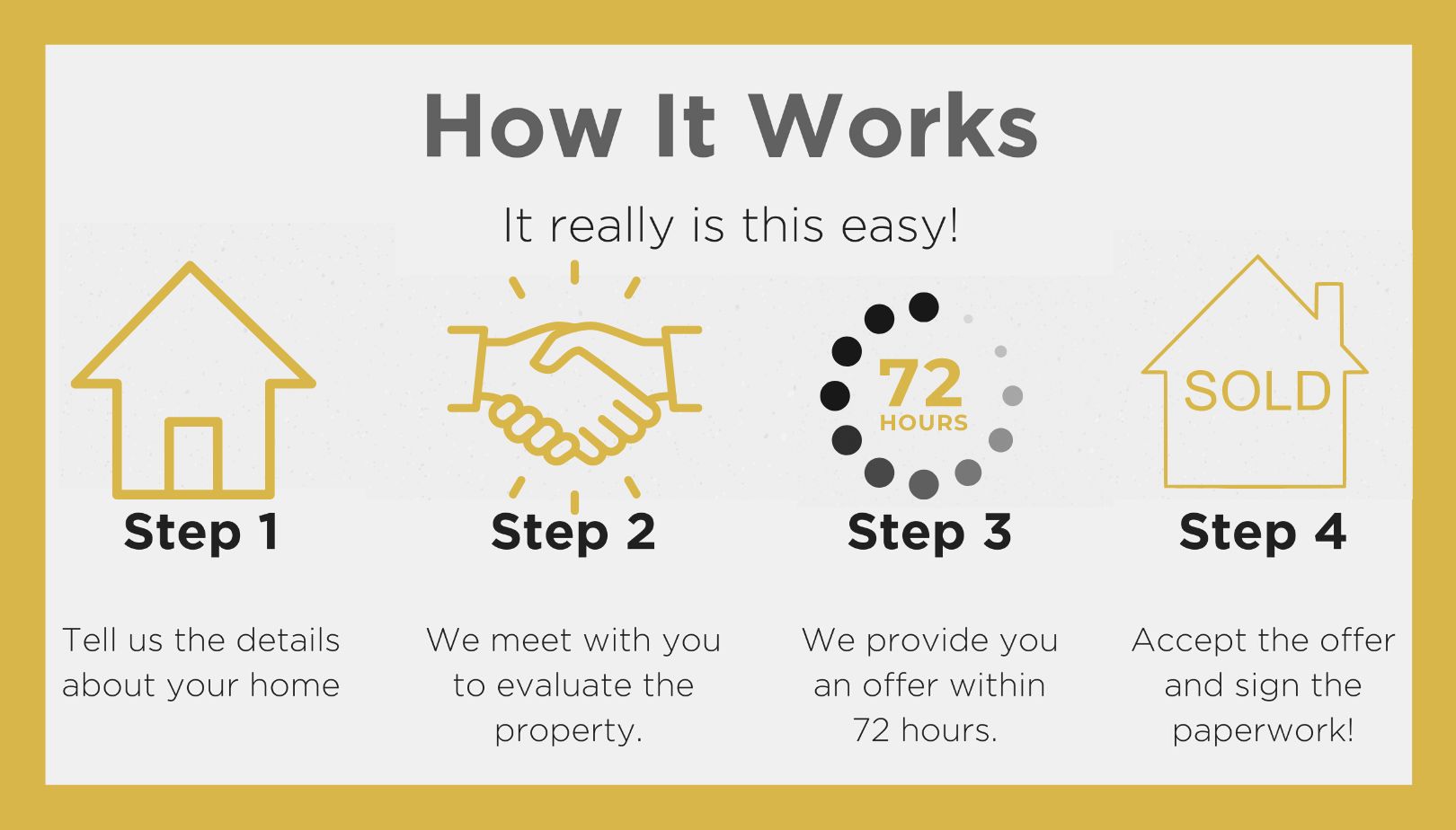 Selling Done The Easy Way
When you consider selling your home the first thing that probably comes to mind is all the costs, repairs, cleaning, and time that selling is going to take. With a Cash offer from one of our partnered investors, we make selling as simple as agreeing to a purchase price and signing your paperwork. Our Investors will buy your home AS-IS, and will never ask you to make a repair. Selling your Home AS-IS means that you can leave anything behind in your house that you don't desire to pack up and pass that stress along to the buyer as well.
Once you agree to the terms of the Offer, we deal with all the headaches from there. As the representative of these investors, we schedule the closings with the attorneys, book inspections, and prepare transaction paperwork for both you and the buyer. We will provide all the proper paperwork needed for the transaction and all you will have to do is sign for your check on closing day (which you get to choose).
To Get Your Free Cash Offer

Contact Us Below

.
---
j
Benefits Of A Direct Cash Offer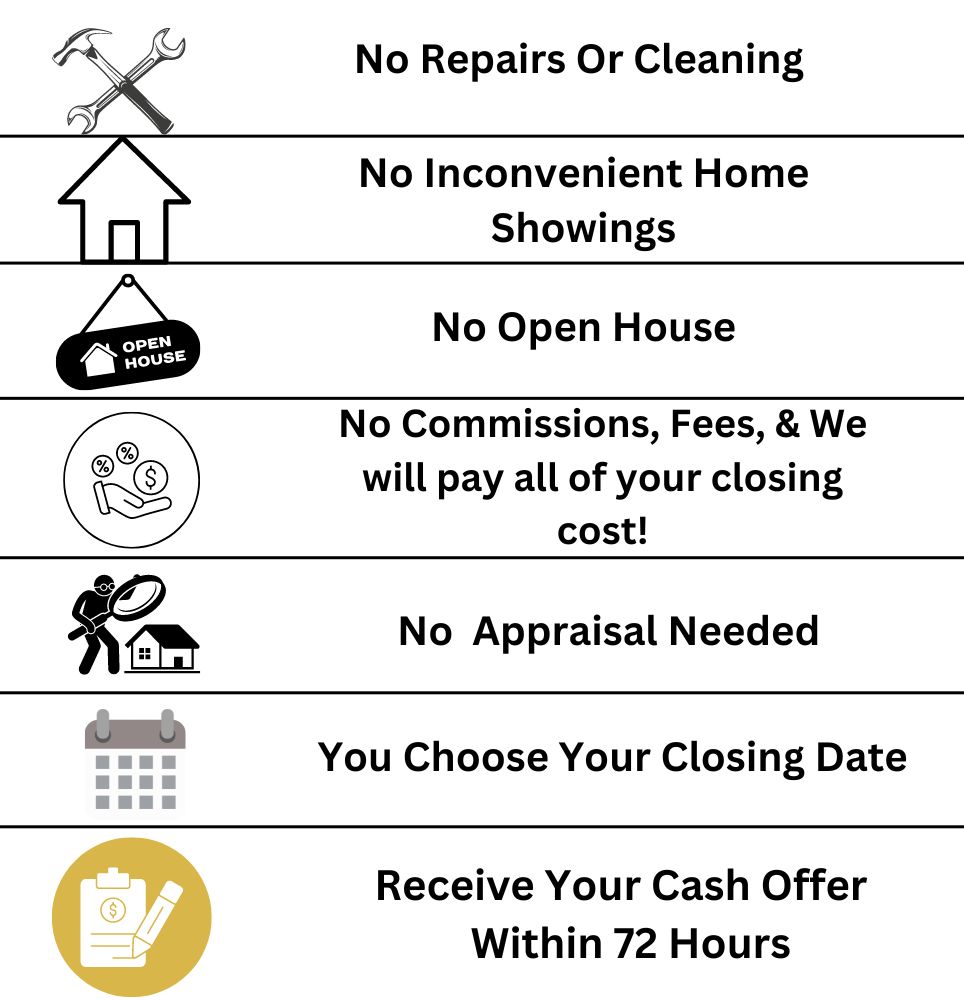 j