Invest In Pitt County Real Estate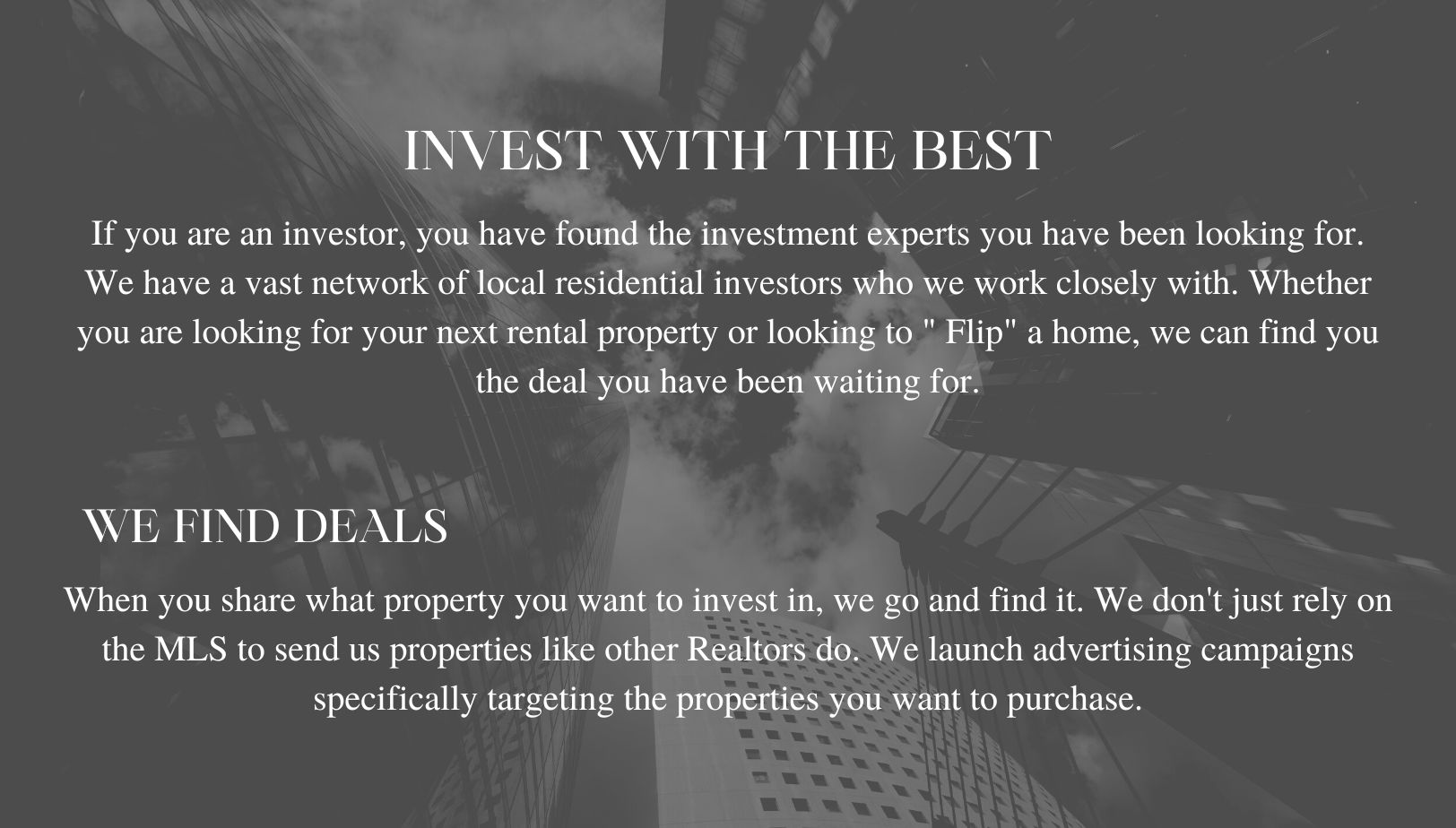 We Have The Deals, You Have The Capital
Let's face it, Real Estate is all about local networking. When looking for investment properties, the MLS is typically not the place to go. Why is it that 99% of Realtors are only sharing with you deals already listed on the MLS then? By the time most great deals hit the MLS, it has already been passed over by local investors, leaving you with only the deals they didn't want. When you work with us, it's different. If you have the capital we will find you the deal.
Investor Client List-

Join Below
Since we specialize in residential investments, we have built strong relationships with local investors. Once you share with us what you are looking for we reach out to our network of investors to see if they have anything you may be interested in. We launch monthly advertising campaigns targeting residential properties so we can stay top of mind for those looking to sell their property directly to our clients (You). When you sign up to join our Investor Client List, we will reach out to you to learn your investment needs and develop a plan to help you accomplish them.
We Love Property Analysis
Justin Turner graduated Summa Cum Laude with a degree in Finance from East Carolina University (Go Pirates). Justin Personally provides property analysis for any property that you request one for. The analysis are tailored to the type of investment you are making. If you are planning to buy and hold a Rental Property, he will provide you with not only your estimated rent amount, but an estimated monthly cash flow and ROI based on your financing situation. If your investment goals are to "Flip" a home, he will provide you with his recommended purchase price, estimated sales price, and estimated ROI for that project.
Sign Up To Be Added To Our Investor List